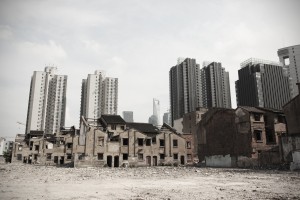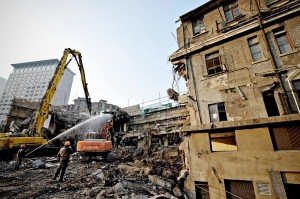 For the 2010 World Expo in Shanghai, the chosen site was located in the historic Bund and largely residential area.  Shanghai has been replacing the old for the new for the past two decades or so, but this project created a surge of demolition and has synthetically altered the fabric in one fell swoop.  This also created an influx of tens of thousands of migrant workers in the city, while displacing up to one million residents.  These demolitions were supposedly conducted properly by following procedure, but the immense resistance of the residents [including two potentially linked acts of self-immolation] arose skepticism as to whether or not the land seizures were corrupt.
Where have the displaced residents and migrant workers ended up?
 How has the site evolved since the pavilions have been removed?
Linked here is a blog of first-hand accounts of a non-native resident on the construction atmosphere in Shanghai.  Specifically important is the category "Building the China Dream."