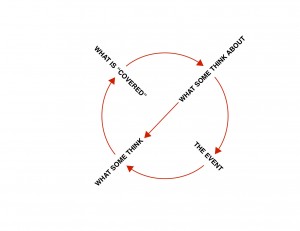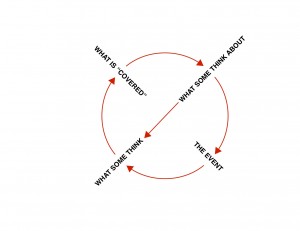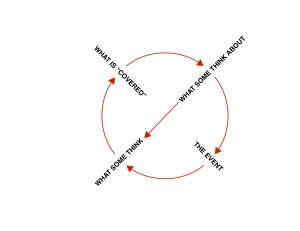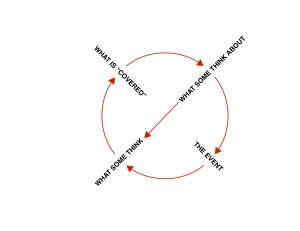 Event coverage is naturally subject to bias. Here, "The Event" is seen not as a single node from which coverage is emanating from, but a cyclical event from which future events, perception, and coverage change due not only to each other, but cycles of events in the past as well. Thus, in order to understand an event and resultant reactions, you must understand previous events and reactions. Furthermore, it becomes important to speculate how an event and coverage will affect future events and coverage.
Inherent in this speculation is the relationship between (1) the Event, (2) what those people or groups providing the news coverage think (generally and specifically about event), (3) What is actually reported as the event news coverage, and (4) what the audience of the news coverage think about.
As this drawing suggests, the way something (in this case, the event) is covered is linked to how the audience thinks through the control coverage has on what the audience thinks about.