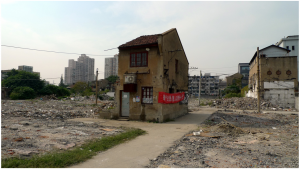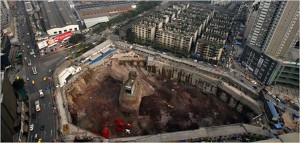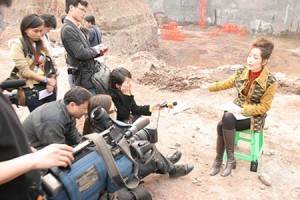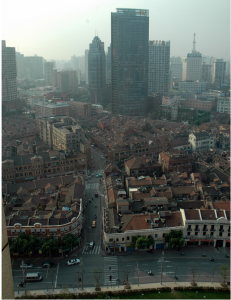 Nail Houses are becoming a common sighting in the news about new construction in China.  The term was coined in reference to the fact that these houses are like a "stubborn nail" which is difficult to remove; a nuisance essentially.  In Beijing in 2004, when confronted with plans for a shopping mall, which would displace 281 families, Wu Ping was the only resident to reject the offers the city gave for a new house or compensation.  She became a media frenzy and spoke out against the policies surrounding new construction which is becoming all too common in many residential areas in China.
Considering the amounts of opposition to demolition in China:
How is the government selecting these sites?  
Is there a better way to gauge the criteria in how site selection will affect the city?
Is this merely a product of high-density living/lack of open space?